Community for Free Cultural Activities
UNESCO Club of Padova
"Friends of the World Treasures"
FMACU-UNESCO
EX-ABATTOIR CULTURAL WORKSHOP OF PADOVA
An international space for a free culture
EX-ABATTOIR OF PADOVA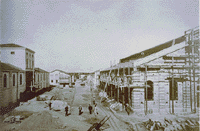 Built in the early years of the 20th century, the new Abattoir of Padova showed at the time an avant-garde structure in Europe, with different materials adapted to its specific functions. With an area of nearly two hectares along the 15th century walls, the structure is nowadays a splendid model of industrial architecture, moreover considering is one in a few whole preserved. In the 70', Brema's abattoir was destroyed and converted into a large square, only a hall remained, today turned in theatre. In Paris, la Villette became the City of Sciences and only one hall was preserved from what once used to be a splendid abattoir complex. In Padova, in the 70ís the "Comunità per le Libere Attività Culturali" (Community for Free Cultural Activities) is created in order to save the former abattoir. Composed by different associations both cultural and environmental, C.L.A.C.'s target is to preserve the building and its park in order to set up a cultural workshop. As a first result and according to a Law from 1939, both buildings and its park, for its peculiar vegetation, were protected. In 1984, the region of Event recognised the C.L.A.C. as one of the most relevant regional institution in its cultural commitment and now supports it with an annual contribution. In 1989, the Club UNESCO joins the C.L.A.C. and represents the Cultural Workshop at an international level. In 1991, l'Ex-Abattoir is registered in the "Friends of the World Treasures" list. In 1993, C.L.A.C. and Club UNESCO took in charge the International Secretariat management of "Friends of the World Treasures" project. In 1995, the Ex-Abattoir workshop starts to co-operate with the European Council and the ICCROM in a programme aimed to divulge cultural heritage awareness.
WORLD TREASURES AND THE F.W.T. NETWORK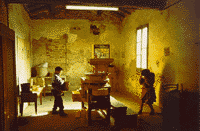 "Amici dei Tesori del Mondo" ("Friends of World Treasures") is sponsored by the International Federation of UNESCO's Clubs and Associations and by the United Nations for Education, Science and Culture Organization (UNESCO). At the occasion of the Cultural Development Decade, in 1988, ATM set a network of institutions, associations, groups committed to the cultural and natural heritage, which in a consolidated way and for a long time, have been supporting Cultural Heritage. Therefore, the close link between a wide social group, committed for a long time, and Cultural Heritage registered in the prestigious "Friends of World Treasures" list, conforms the "Treasure" itself . This concept plays a role of a cultural proposal. Up to now, there are only 7 "World Treasures" all over Europe. Obtaining a particular UNESCO card will support economically every single Treasure.
INTERNATIONAL RELATIONS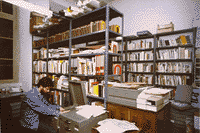 International recognition brought the opportunity to share experiences within different groups working in that field all around the world: take part in international congresses and workshops, share activities with both UNESCO and the Council of Europe associated schools, socio-cultural exchanges abroad, particularly within the European Community and the Mediterranean area. In co-operation with the Council of Europe, a new project is now aiming to open up a debate around a European didactic methodology to improve the educational sector.
CULTURAL WORKSHOP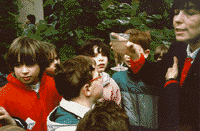 The Cultural Workshop is opened an average of 11 hours a day and nearly 30.000 of young people are participating in our activities every year. The structure offers a wide range of opportunities for educational and cultural training, allows new working groups on specific subjects and supports local associations.
In the last 10 years the Cultural Workshop has developed a large number of activities:
Around 30 associations find here a space where to express and develop themselves through public activities. The workshop often acts as a sponsor for new associations. Although it does not allow any political or confessional activities for its link with UNESCO and the C.L.A.C. regulation itself.
ABI -Burundi-Italia Association, ADB -"Keen on Bikes", AFV -Veneto Philately Association , AI Amnesty International, AIG -Teachers of Geography Association, APA -Astrophile Association of Padova, APM Music Project Association, Collide Studies Centre, CISV -Children International Summer Villages, Padova Sommozzatori Club, Submarine Archeology and Marine Biology Section, UNESCO Club of Padova, CNEA -National Council for Environmental Education, Colli Euganei Defence Committee, Mura Committee, Elcerdoloco -Theatre and Animation Association, GME -Euganeo Mineralogical Group, Event Archeological Group, Astrophile Group of Padova, Esperanto Group, Speleological Group of CAI, la Tresca -Popular Dance Group, Artaud Workshop, Anthropology Workshop, LIPU -Italian League for Birds Protection, Consumer Movement, SCI -International Civil Service, Naturalist Society, Survival International.
Organization of:
Congresses, exhibitions, courses, Astronomy and Educational activities (telescope, observatory).
Foreign Languages courses:
English, German, French, Spanish, Portuguese, Russian, Arabic, Chinese.
Art, Creation and Manual workshops: frescoes restoration, oil painting, printing and graphic design, Calligraphy, Xylography, Framing, etc.
Cultural and Environment Library of Veneto:
Nearly 7000 volumes catalogued by Author (Italian system) and by contents (Dewey Decimal Classification), newspapers and magazines.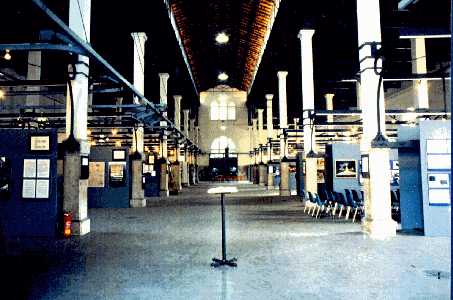 International Library for Children:
Including a wide range of languages to introduce children in a World conception and in the knowledge of different cultures. Nearly 12.000 books for children of all ages.
Heritage Library (English Heritage Fund and UNESCO publications):
Newspapers, texts, transparencies, methodological video tapes for the study and preservation of Cultural Heritage.
DIDACTIC PARK
The Didactic Park was the first created in Italy and has been working now since 1985. The natural environment surrounding the Ex-Abattoir constitutes an essential oasis for the city. Thanks to academic experts support and following what has been done in others European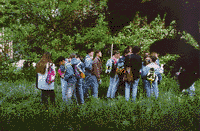 countries, the area is now specialized in environmental education. Children groups, foreign workshops and associations have been working in order to provide the environment and the tools necessary to an ecological and territorial study: forest and hedge, pond, biological crop, aromatic herbs, weaving, greenhouse, open school... The whole backed up by a large library, mineralogy room, exhibition hall and a food process laboratory. The didactic park acts also as a model: several schools in Veneto have already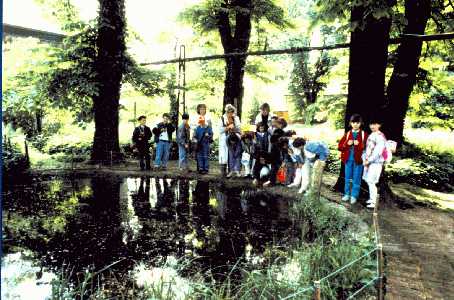 followed the initiative. Elementary and secondary schools attend to the lessons daily, training courses for teachers and consultancy services are also available. The didactic park was decisive when the National Council for Environmental Education chose the Cultural Workshop as its head office. The lessons are based both on experience and observation, they constitute a first approach to ecology, to a territorial study and provide a general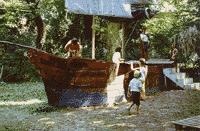 environmental education: Pond Ecosystem, Forest Environment, Land's Life, Bread and Diet, Biological Crop at school, Caves in Event (organized by CAI Speleological Group). Every morning during the summer and in the afternoon the rest of the year, the Park becomes the place where children can gather after school. Under a qualified supervision, they express their creativity in the different workshops available.
CONTINUING EDUCATION FOR TEACHERS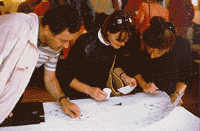 Recognized by the Studies of Padova Authorities, the courses are carefully projected to offer relevant contents and different methodologies in order to improve their teaching. Some of the courses deal with territory studies in order to provide a global approach. The aim of such courses is also to underline practical aspects avoiding an often overrated theory from Italian schools. Next courses are:
Territory study, Video recording, Creative Workshops, Diet Education, Geology Didactic, Practical Astronomy, Ecosystem, Biological Crop at School, Experimental Archeology, Ethnology, Carsism, Cinema, Graphology, Weaving, History of Science, History of Computer Science, History of Economy.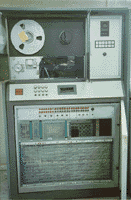 MUSEUM OF COMPUTER SCIENCE HISTORY
Set 10 years ago, the museum has already gathered almost 1000 pieces, from data processors, first personal computers to first portables. The Museum tries to reflect the socio-anthropological impact of technological development. It's also an invitation to a reflection and comprehension, particularly from school, of Computer Science history and its social role. The Museum is already opened to specific lessons, guided tours and as a workshop support. Computer Science effects is one of the problems raised, so is the impact television will have on children.
RECOLLECTION OF SCIENTIFIC INSTRUMENTS
A recollection of scientific instruments has been carried on, following the Museum of Computer Science History initiative and is meant to be a witness of its social impact. We would expect it, at long term, to become a Regional Museum of Science. The collection has now reached 400 pieces and could be used either as specific exhibitions or in a rather educational way.
For any information, please adress your requests at:
Francesco PIVA
Via Cornaro, n°1/b
35128 Padova
ITALY
Tel: +39-49/807 04 65
Fax:+39-49/807 42 04
© CLAC Padova